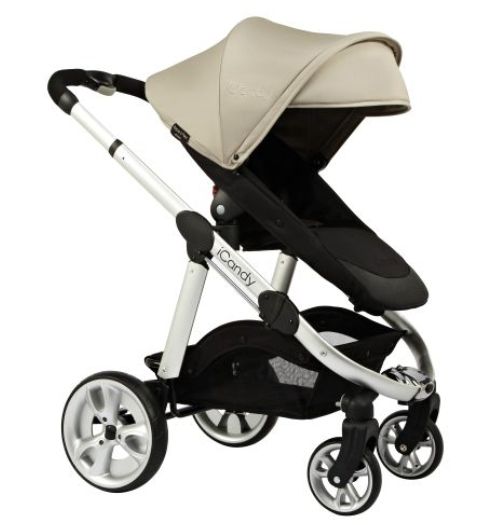 24/08/2017 by Abbie Hubbard 0 Comments
Super Summer Savers!
We know buying for your new baby can be an expensive, and somewhat stressful time. Why not let us help with some incredible travel systems at astonishing prices!
We know that choosing a pram or pushchair is a huge decision for any expectant parent to make, with a lot of factors being taken into consideration. It isn't fun to have to choose between style and affordability, so we try to keep a selection of beautiful quality travel systems at special offer/package prices in store at all times. We believe every parent deserves a beautiful pram for their new bundle of joy, and are here to help you find that special one.
Some of our favourite brands have amazing deals on their best sellers at the moment, and we are so excited to share them all with you! Let's dive in...
The original iCandy; the Apple 2 Pear; is a fantastic all-round pushchair, capable of hiking over rough terrain and whizzing around town centres. With a spacious carrycot and fully reclining seat unit, your little one will be super comfy from day 1 - right through to their last day using their pushchair. We have the Apple 2 Pear with Black Carrycot and Cookie Flavour Hood and footmuff for only £450!! This package also includes the rain cover, car seat adaptors AND mosquito net! (One left, sold as seen.)
Not willing to compromise your style when baby arrives? Look no further than the stunning iCandy Strawberry Style Collection, available in 2 colour ways; Tudor and Cambridge. This gorgeous travel system provides you with stroller, carrycot, car seat adaptors, rain cover and footmuff, all for only £700! What's more, the luxurious fabrics and bold colours mean you're sure to stand out from the crowd.
Trust classic portugese design with the Bebecar Ip-Op Pack in beautiful Spanish Grey. With compact folding chassis, carrycot with adjustable back recline and a beautiful lay-flat seat unit, this pushchair ticks every box when it comes to practicality and style. For just £650 - walk away with a stroller, carrycot and car seat! (One left, sold as seen.)
Now, one of our favourite brands, Joolz. With the arrival of some of their new products and colourways, we have some amazing prices to offer you! Tailor your pushchair to your own unique style with our Joolz Day Tailor package, for only £800. Pick any of our handlebar and bumper bar options in store to compliment the Graphite fabrics, and also get the footmuff, changing bag, rain cover and car seat adaptors included! With spacious basket and large air tyres at the rear, the Joolz is perfect for whether you're spending the day shopping or exploring the great outdoors.
We have two fantastic Joolz Geo options to offer you, one in single mode and the other in double mode (just in case you're transporting two little bundles!) The Geo Quadro Blu is a beautiful blue single pushchair with light brown handlebar and bumper bar, and soft quilting finishes. Surround your little one in italian flair, while tackling the elements with the air filled wheels. Take the Quadro Blu home for only £850 - with the matching changing bag and footmuff included in the price!
In case you need a double, the Joolz Geo Tandem offers the compact fold and style of the single, but with the option to fit two children. Our Geo Studio Graphite boasts a stylish grey fabric alongside a chic black stitched leatherette handle. Take home this fantastic double pram with upper and lower rain covers AND an extra sidepack to keep all your essentials on hand for only £950!
Last but not least, our two amazing Bugaboo offer prams! Break through all the boundaries with the Cameleon3 Elements Special Edition, now only £968.95 including a matching seat liner and footmuff! The deep petrol blue colour contrasting with the silvery grey is bound to turn some heads, and whether you have a boy or a girl, the cameleon3 elements has you covered; simply flip the seat liner to either the blue or pink side! Perfect for mountaineering or a relaxed coffee date, the changeable wheels allow you to cover any terrain.
Finally, our Donkey Twin. This amazing pushchair allows you to have your little ones side by side, conquering the world together. Available in a beautiful Black and Red colour way, this package includes 2 carrycots, 2 seat units, rain covers and side basket all for only £1200! With a compact fold and easy manoeuvrability the Donkey is the perfect purchase for anyone expecting twins. (One left, sold as seen).
Why not pop into store and chat about our offers with a member of our trained staff? If you require any more information, drop us an email, message us on our Facebook page or give us a call on 01787 228000!
See you soon :) x
Feed